​​​Skills
Ideation / prototype making / video editing / motion /self-publishing.
​
Featured
Sadgrads vol. I / Hey, Look, Something is Happening / The Unrealisable
I am trying to become my dad. Physically. I am using critical design, prototype making, film, and performance to weigh the same as him, to be as tall as him, to walk the same, to have the same hand-writing, the same nose, the same hands. To be a Daddy. My Daddy.
When I am walking with his height, drinking with his nose, writing with his hands, I am building a massive self-deception, a fiction. A fiction where I can understand my dad through his body, where I can build a new kind of physical empathy with him, and therefore embody the construction, the idealization of adulthood and fatherhood.
​
Third-year final project at Goldsmiths BA Design. Part of 'Hey, Look, Something is happening' degree show, and 'Work in Progress' Show at Goldsmiths University. Also, part of 'The Unrealisable' residency and online publication launch at We Are Superfluous/ Arebyte (London).
Work held in The British Library Collection.​
How to be a Daddy
SPECULATIVE DESIGN / 2020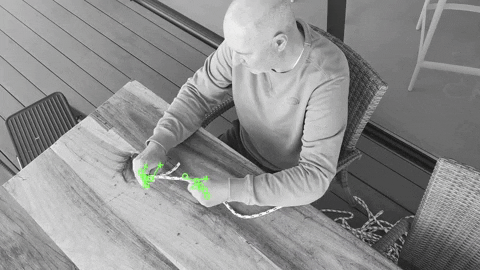 (1) Research + references
Studying my dad movements and measurements.
Taking inspiration from DIY culture.
Interviewing specialist in posture and movement ( a dancer, a physiotherapist...).
(2) Ideation + sketches.
Deciding which of my dad's movement I should replicate and how.
Sketching how to create the prototypes.
Having the weight of a dad
22 kg weight suit that makes me weight exactly the same as my dad.
27 bags filled with sand + uncountable straps and buckles.
(3) Experimenting + prototyping
Exploring from low-resolution prototypes to functional prototypes how I can have the same weight, height, posture, nose, and hands as my dad. I tested them by walking, drinking, and writing.
(4) Outcome.
Series of video-essays on 'How to Be a Daddy'.
A publication, a jar of jam, and a performance piece 'Daddy's Jam' as part of 'We Are Superfluous' residency.